April 10, 2018
Buds & Blossoms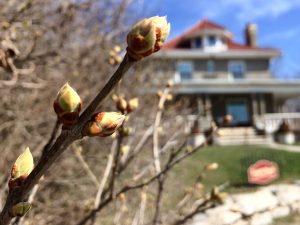 With tentative steps, the seasons inch toward Spring. Doors open to catch the kinder breezes, and birds hop excitedly amidst dew-covered grass.
At Prairie Creek Inn and Suites, we welcome the warmer weather and look forward to the blessing of longer days.
Local musicians, family-friendly movies, and special events will be populating the Opry Barn and grounds all throughout the warmer months of the year. Watch our Facebook page, or check out our blog for updates on public events!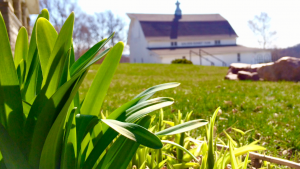 With Spring, guests are encouraged to explore our woodland trails. Buds and blossoms are quickly opening to frame the walkways with all the verdant shades of nature, and it is a sight to behold.
As always, we welcome you to come and take a moment to reconnect with the serenity of a prairie Spring.